We had so much fun, and our photographer is wonderful. Her name is
Aimee Burchard
, and she is so sweet and so talented! She's also pretty affordable as far as wedding photographers go, so if you're getting married near the Chattanooga area, I would definitely recommend checking her out!
Looking at these pictures makes me think back to the very beginnings of our relationship, way back in the fall of 2008 when we first met. It blows my mind to think about everything we've come through, yet somehow, we've managed to end up
here
.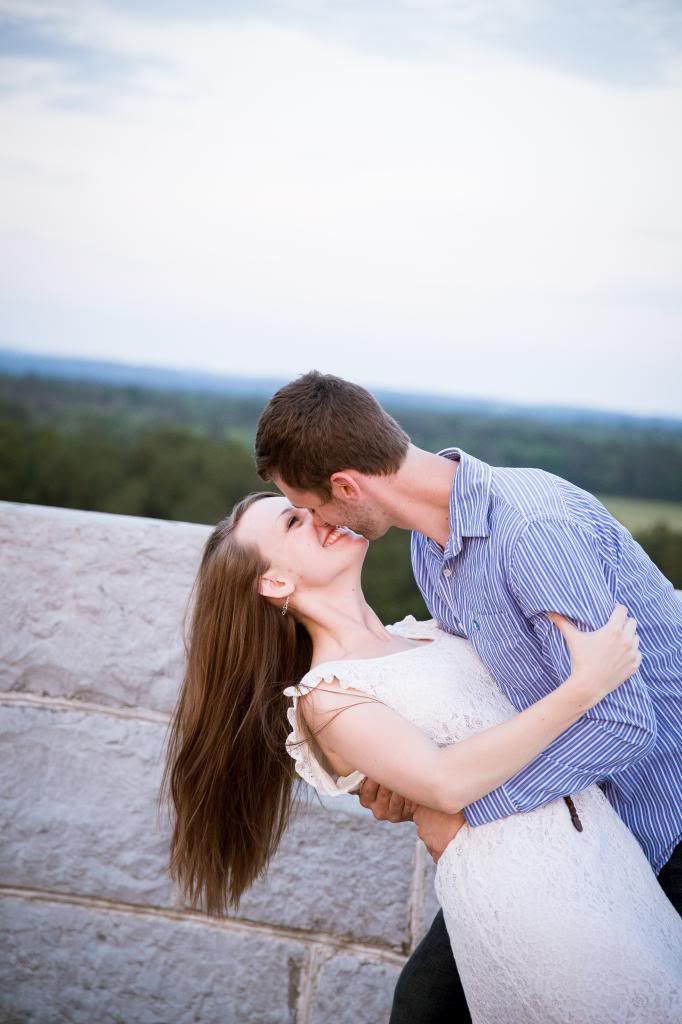 I was thinking of our sophomore year of college today, and I literally could not wrap my mind around the fact that the same guy I was best friends with and not-so-secretly head over heels for back then is not only still my best friend, but he's also my
fiancé
. What?!
Or two summers ago, the most heartbreaking months of my life, when I thought I had lost him forever. We didn't talk for so long, and grew apart so much; I really thought it was over for good. Yet now, not only is he back in my life, he's about to be my
husband
in less than 4 months!
I made a photo book to use as our guestbook for the wedding. It has a section where it asked me to describe our "story" in three short paragraphs: how we met, how we fell in love, and how we got engaged. It was
so hard
for me to even attempt to condense it that much, and if you've known us for any length of time, you will understand!* Our story isn't simple, and it has not been easy to live, yet I could not mean it more when I say that I wouldn't have it any other way.
*And for those of you who don't know us or our story, well, maybe I'll have to try and tell it sometime. We'll see :)